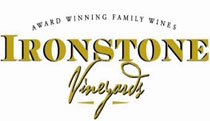 Flower Status Report - Update 03-03-2007
Art and Blooms!
Ironstone's Spring Obsession was held March 3. It was a wonderful event with wonderful weather.
The art competition was part of the events. See the entries!
click on pictures for more detailed versions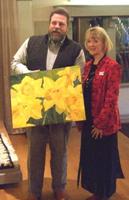 Photo courtesy of Helen Scofield
Helen Scofield won the daffodil art competition with her
wonderful painting of daffodils close up.
You can see more about Helen's work at www.helenscofieldart.com.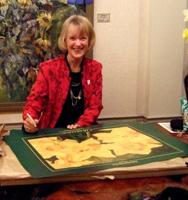 photo courtesy of Helen Scofield
Helen signs posters for visitors to the art reception.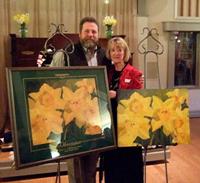 photo courtesy of Helen Scofield
Helen and Stephen Kautz, President of Ironstone Vineyards,
with the original painting and the 2007 poster.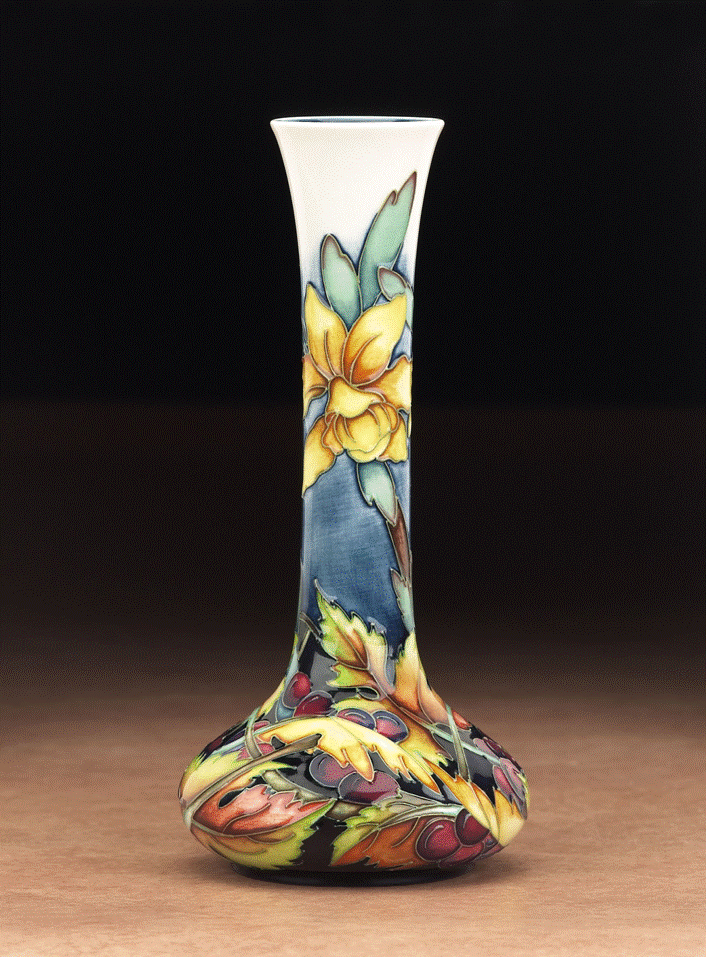 Also, the Ironstone Moorcroft vase was unveiled. It's beautiful. And, representatives of Moorcroft
were here for presentations and to meet visitors. For information on the Moorcroft vase, click here.
Check this page each week for updates on the flower status. Or, call (209) 728-1251 during normal
business hours to talk with a staff member.
Check our website at www.ironstonevineyards.com for details on our coming events.
Thanks for visiting our website!
master list of plants at Ironstone
www.winepi.com/ironstone.htm