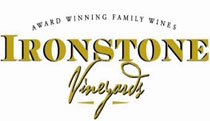 Flower Status Report - Update 03-07-2007
Flowers, flowers, flowers!
Many of the flowers are in full bloom. A visit to Ironstone anytime in the coming weeks should be full of flowers!
click on pictures for more detailed versions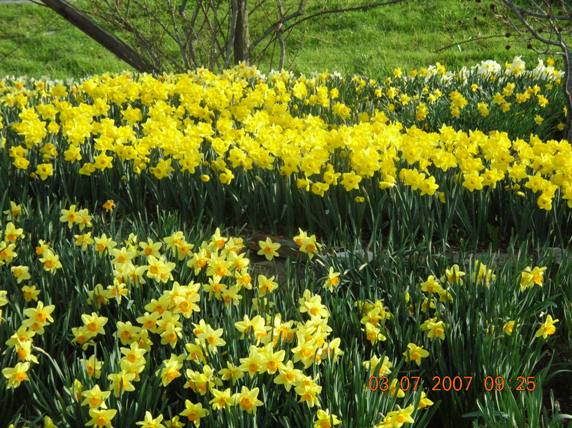 Glorious patches of yellow and white/yellow daffodils..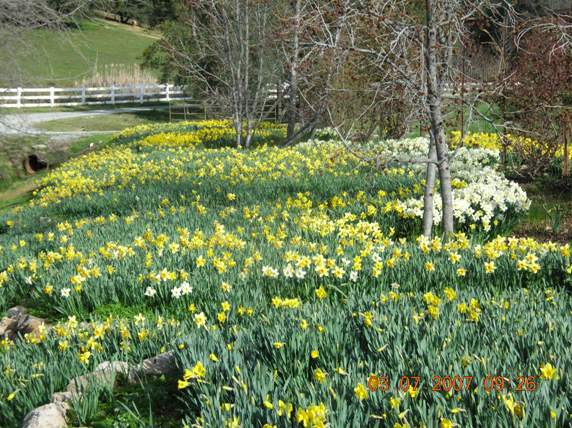 Fields of daffodils.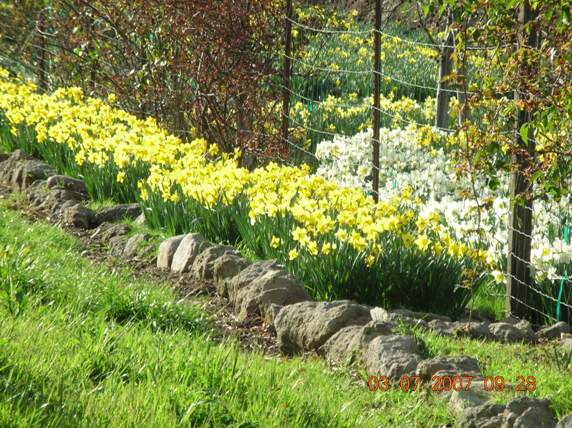 Alongside the road, beautiful yellow daffodils. White on the other side of the road.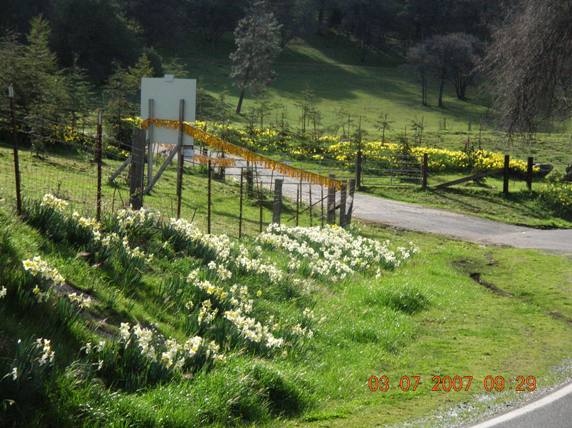 The southeast side of the road with white and yellow daffodils.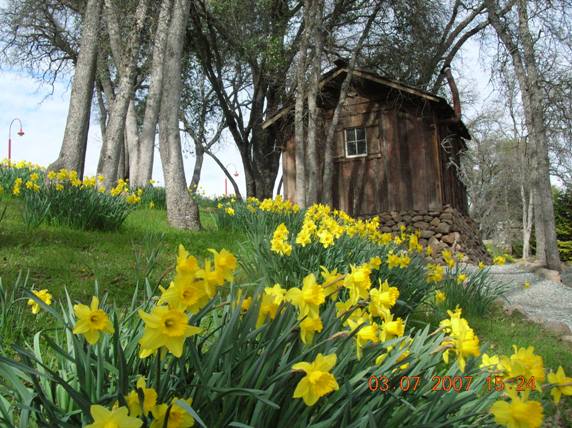 The miner's cabin surrounded by blooms.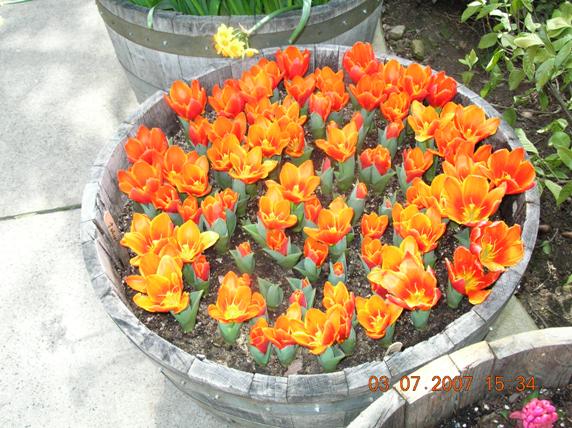 Barrels of wonderful flowers greet visitors.
Check this page each week for updates on the flower status. Or, call (209) 728-1251 during normal
business hours to talk with a staff member.
Check our website at www.ironstonevineyards.com for details on our coming events.
Thanks for visiting our website!
master list of plants at Ironstone
www.winepi.com/ironstone.htm